The Bank Job – Tour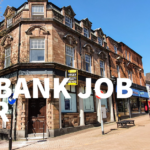 [featured-img]Welcome to The Bank Job in Newcastle!
I want to take you on a little tour so you get to see the progress.
Exciting times here, we are finishing, there are a few things left to do.
The Bank Job – Update
Some progress that we have made:
New windows
Light switches installed
Heating installed
Power working also first coat paint on
Flooring contracts coming to install a carpet on the bedrooms in a couple of weeks
The following two tabs change content below.
Jun and Craig are the principals of JC Holdings, they are on an adventure in the UK and sharing their experience via this blog for education and transparency. More details about them on the about page here
About us
Latest posts by Jun & Craig Lambie (see all)