Walter Road – Finding funds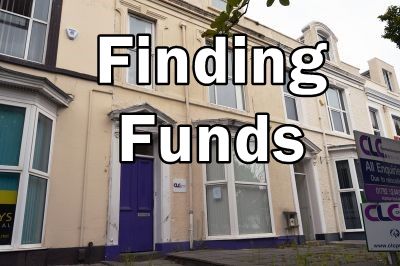 Walter Road was not within our original plan for Invest 1 in the first 6 months, but we decided to take it on because we had a keen investor who was interested in a bigger project, so we created Invest 2.
[s2If !is_user_logged_in()]
Below here is some more info for people we know and trust. Check out how to read it here.
[/s2If]
[s2If current_user_can(access_s2member_level1)]
That investor then decided that it was not what they wanted at the time, leaving us with a big hole. We managed to find a bridge investor to cover part of the purchase price, which leaves us with more equity in the project than we originally planned but more cash flow, which is great for our position.
The bridge is at 0.9% per month for 5 months, but no set up or brokerage fees as it is through a personal connection that we have. A typical bridging loan in the UK would have a 2% setup fee, a 2-3% brokerage cost and lender's legal costs and the like additional. So with our relationships we saved a 5% setup fee.
It did bring out an understanding of why a P2P can charge a 5% setup fee, as they are doing all that work of brokering and setting up the deal, so makes for a good model.
[/s2If]
The following two tabs change content below.
Jun and Craig are the principals of JC Holdings, they are on an adventure in the UK and sharing their experience via this blog for education and transparency. More details about them on the about page here
About us
Latest posts by Jun & Craig Lambie (see all)