Walter Road – Vision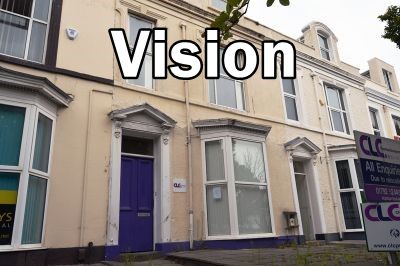 This property came with planning permission for a 7 room HMO.
After agreeing to take the deal, we could see that more value can be added STPA of course, with at least 1 extra room and possibly 2 depending on approval and budget.
Original Plan
The planning came with 7 rooms with ensuites. This however would require the water mains to be upgraded as the flow rate is not sufficient for 7 showers.  There was also a potential requirement for an upgrade to the electrics for 7 shower heater/ pumps as running these from 1 domestic supply would be too much.
To reduce the expense due to the above considerations, we decided it will have 3 shared bathrooms instead, with 1 on the ground floor and 2 on the middle floor.
[s2If !is_user_logged_in()]
Below here is some more info for people we know and trust. Check out how to read it here.
[/s2If]
[s2If current_user_can(access_s2member_level1)]
We are also considering two other options for the top floor. Plan A – to include a small kitchenette (with the existing plan of an ensuite) to turn this into premium room; and Plan B – to split this 26sqm space into 2 rooms. This plan comes with potentially approval issues due to natural lighting, airflow and available standing space as the roof being slanted on two sides. There is also some movement to walls and pipework to be made for this to happen, but shouldn't be difficult as every room needs to be re-boarded for fire safety anyway.
A sprinkler system is required by Swansea Council, so that will increase the cost of the project significantly, even though it is all in the budget.  We have applied to Wales Water to get a quote to upgrade the water mains connection which might reduce the cost of the system as a water tank to service the sprinkler can cost £4k by itself, let alone the design and installation costs of the system.
[/s2If]
The following two tabs change content below.
Jun and Craig are the principals of JC Holdings, they are on an adventure in the UK and sharing their experience via this blog for education and transparency. More details about them on the about page here
About us
Latest posts by Jun & Craig Lambie (see all)