Walter Road – Finding a builder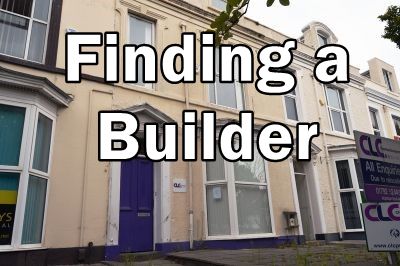 Our project manager Geraint Jones is confident that the builder he found has the right level of professionalism and team to do this larger project. A little more expensive to deliver, however the job should be done faster, when time is money, this is super important.
The numbers:
[s2If !is_user_logged_in()]
Below here are some more info for people we know and trust. Check out how to read it here.
[/s2If]
[s2If current_user_can(access_s2member_level1)]
Although the builder cannot start for 6-8 weeks, he has a large professional team and will get the job completed in 2-3 months instead of 4-5 months with a builder who is a little cheaper and can start straight away. When the bridge costs £1080 a month to service, this is super important. Definitely finishing in 4 months instead of maybe 5 means the savings in the bridge, and also reduces the risk of paying a default on the bridge, that is a fee of 3%.
We have to have the property fully tenanted before we can apply for a mortgage and repay the bridging loan.
[/s2If]
The following two tabs change content below.
Jun and Craig are the principals of JC Holdings, they are on an adventure in the UK and sharing their experience via this blog for education and transparency. More details about them on the about page here
About us
Latest posts by Jun & Craig Lambie (see all)