Swansea Road – Financing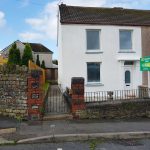 [featured-img]We have managed to secure a 'home loan' finance product for this property. Given the strategy is to get planning, extend and flip on eventually, this financing strategy is a good one for credit profile building. Using a local bank it would be a £53k loan at 60% LTV (under a primary residence home loan), with interest of 1.7% pa which increases our ability to add another property to the portfolio for less capital and very low costs.
The term of the loan is 30 years, with principal and interest to be paid monthly. With a great planning uplift potential in the plot of land, along with the renovation to bring the existing home up to a similar or higher standard to the area, it will cater perfectly to families and older professionals working near the M4, so it is a great project for us going into the UK property market.The advantage of buying in Swansea again is that all the research has been done already, so you are leveraging all that time and investment that was made. Also, the 2nd and 3rd deals in an area become easier and easier.
[s2If !is_user_logged_in()]
Below here is some more info for people we know and trust.  Check out how to read it here.
If you are already a member, there should be a login button, top left corner.  Once you login, you will be returned here for with more content unlocked.
[/s2If]
[s2If is_user_logged_in()]
Thanks for logging in, here is the extra info – if you cannot see it, please ask us so we can sort it out for you.
[/s2If]
[s2If current_user_can(access_s2member_level1)]
[/s2If]
The following two tabs change content below.
Jun and Craig are the principals of JC Holdings, they are on an adventure in the UK and sharing their experience via this blog for education and transparency. More details about them on the about page here
About us
Latest posts by Jun & Craig Lambie (see all)