Walter Rd – Mid Construction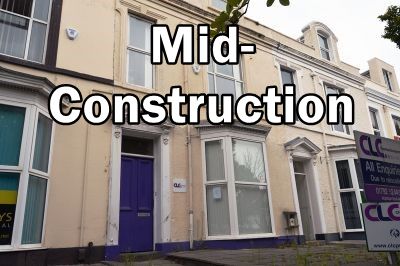 [featured-img]We've received a mid-construction report from the Project Manager on this one, which is great!  As you can see from the photos below, there's been some real progress with frames built, and the walls and floors are really looking different from the state we left it in.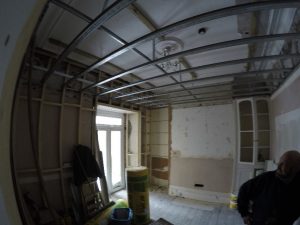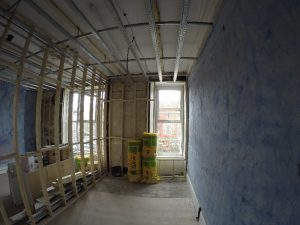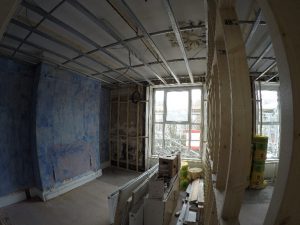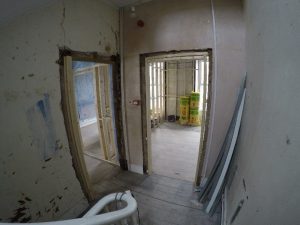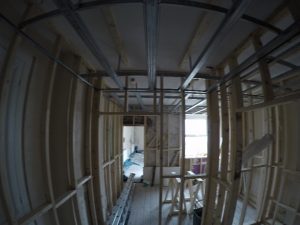 Work completed so far:
Rip out
Frame works
Electricals started
Work to go:
Build bathrooms
Water main upgrade
Electrical meter upgrade
Installation of sprinklers
Install kitchen
Plastering
Paint and decorate
There is quite a bit of work to go really, but it should move swiftly from here on (we hope!).  All the framework is there so more contractors can be working on the construction at one time.   Sadly we are still waiting for the schedule of works and the agreed milestones from the PM so we can follow along.
We thought we would take this opportunity to share our learnings from this project, and what we would now look for in a project manager and builder, and other lessons we have learnt with our followers below.
[s2If !is_user_logged_in()]
Below here is some more info for people we know and trust.  Check out how to read it here.
If you are already a member, there should be a login button, top left corner, once you login, you will be returned here for with more content unlocked.
[/s2If]
[s2If current_user_can(access_s2member_level1)]
Lessons learnt
Firstly, think about what your expectations are – do you want to just hand it over to your PM and wait for the finished product, or are you the sort of investor who likes to know what is going on and what you are getting for your moolah? If you are the first type of investor, great, as long as you understand that budgets and completion times might blow out and you are prepared for it.
If you are the second type of investor, and/ or like us, you are there to learn the trade (of a hands on property investor) because you are running this as a business, then at a minimum, have an agreed schedule of works with milestone payments for pre-agreed points. Be satisfied with what you are provided with before you hand over any money.
We paid a 50% deposit despite asking for and not getting the schedule of works and milestone payments because we trusted our Project Manager. They are a Kevin Green approved business and come with implied endorsements as such so why wouldn't we? Well, unfortunately this didn't stop them from missing this important detail (even though we asked for it several times).  The most disappointing and equally scary part was being told that we would just get what we wanted – ie a HMO to "standard". Well, who's standard? Perhaps that's who they do things in Wales, cowboy style to keep the time spent down, which we could understand on a small house renovation, but on a medium sized commercial conversion we expected more.
Rules to apply
Some basic rules we will apply in future for a refurbishment budget over £10k:
milestones and agreed deadlines signed off
detailed contract with fixtures and fittings, paint and flooring specified exactly
supply of builders insurance contract "certificate of currency".
Until you have worked with a builder or a PM yourself, you never really know what type of work ethic they have or how they treat their customers.  So be wary of every relationship and to take a piece of Jeffrey Lee's advice, test every relationship with a small job where possible.
[/s2If]
[s2If !access_s2member_level2()]
Below here is some more info for people who have partnered with us.  Just for our partners sorry, you will know you are.
[/s2If]
[s2If current_user_can(access_s2member_level2)]
Here is a link to the report from Prop Source Wales: https://www.dropbox.com/s/o7vqqj1k75f24lb/2018012%20Renovation%20Report%20111WalterRd040118.docx?dl=0
[/s2If]
The following two tabs change content below.
Jun and Craig are the principals of JC Holdings, they are on an adventure in the UK and sharing their experience via this blog for education and transparency. More details about them on the about page here
About us
Latest posts by Jun & Craig Lambie (see all)