Gwendoline & Blodwen: Finding a builder Part 2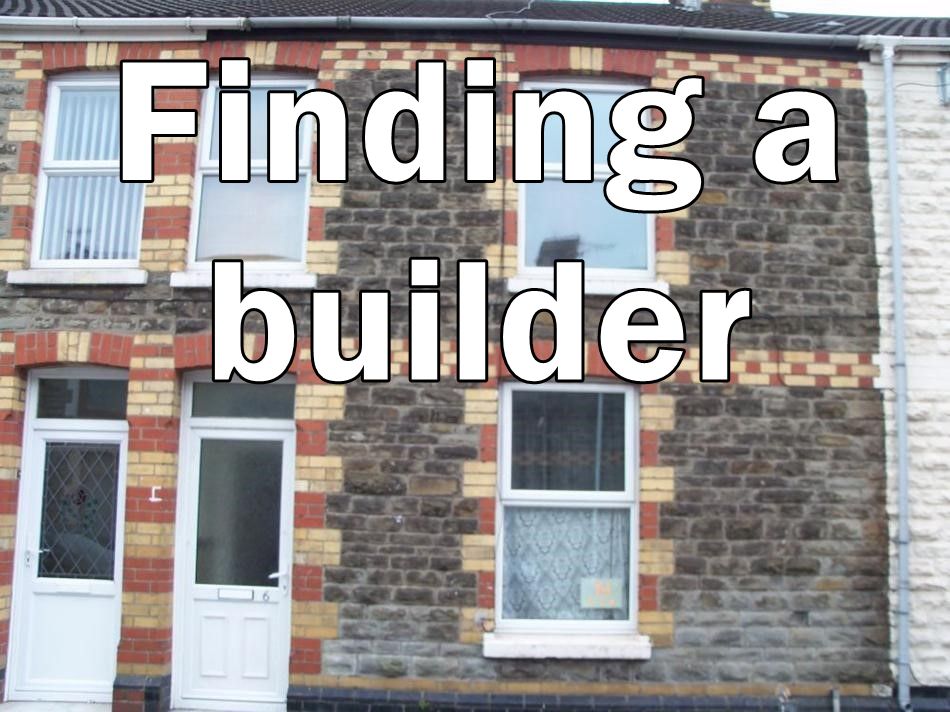 Today we visited the work sites of two of the builders we are getting quotes from, to understand their work method, see them in their own environment, and understand likely costs of works based on their existing/ past jobs.
We are still waiting for quotes, but based on the type of work we have seen we are quite certain about one of the builders being the one we work with.  In traditional blog style, I will change names to Bob and Paul.
Bob came on site, and did an inspection, wrote a few notes, but didn't give me a lot of confidence that his price was going to be completely fixed. He did not ask enough questions like "how would you like that done" etc so I am expecting to have at least a 10% overshoot on his quote.
Paul on the other hand did a full work up of both sites, asked plenty of questions and really got a lot of details about what we require, including measuring and drawing up a plan for the site. I am far more confident that Paul's price will not have any surprises, and apart from him having some of his staff off sick lately, and wanting to get a project finished before Christmas for a client, he has been super professional in all our dealings. He just has not provided the quote as yet.  His timing on availability might just coincide with planning approval for Gwendoline, which is our first priority to get cash flow started.  He could then work on Blodwen in perfect time to be ready to put on the market at 5 – 6 months after purchase date (Jan 31 – Mar 3).
The following two tabs change content below.
Jun and Craig are the principals of JC Holdings, they are on an adventure in the UK and sharing their experience via this blog for education and transparency. More details about them on the about page here
About us
Latest posts by Jun & Craig Lambie (see all)