Building our team: Gwendoline & Walter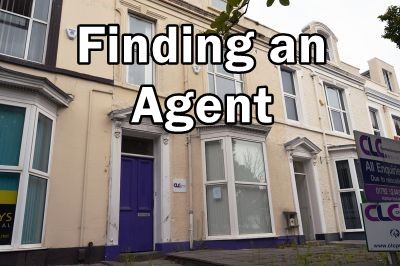 We had the pleasure of meeting a letting agent who is achieving rents beyond our expectations for HMOs in Swansea and Port Talbot and we decided to make them a part of our team.
Hearing about the agent being an investor himself, how he disagrees with many letting agents on their methods and bedside manners with landlords and tenants, was very encouraging, especially for Craig who has operated like this for some time, while managing his properties for the past 15 years.
This agent treats his clients and tenants as JV partners and seems to go the extra mile to earn his fee. His methods include:
setting up a WhatsApp group for a HMO, so they catch any issues first and all the tenants are on the same page;
Managing the cleaning and bin rota;

quarterly inspections;
advertising for tenants using targeted marketing methods;
targeting ads at specific industry workers;
doing live video inspections for people coming in from out of town;
reducing void times to nearly zero;

dressing up a room up with sheets, lamps, cushions etc to make it attractive so it rents easily and quickly.
As an investor himself, he also does data analysis on areas, and looks for properties based on rental demand and likely capital growth. By taking into account all factors he believes it reduces the need for and reliance on buying a property BMV (below market value), as long as it can see growth in other ways, or high rental demand.  His sourcing fee is also incredibly competitive, so we will definitely be expanding our sourcing with his team in the Swansea area.
Overall a great day. Apart from the builder not being on site at Walter Road as expected, it was a worthwhile day of driving around to see people and really build our South Wales team.
The following two tabs change content below.
Jun and Craig are the principals of JC Holdings, they are on an adventure in the UK and sharing their experience via this blog for education and transparency. More details about them on the about page here
About us
Latest posts by Jun & Craig Lambie (see all)