Swansea Road – Planning appeal sought from Welsh Gov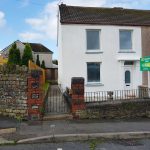 [featured-img]After a bit of chasing, the planning consultant has sent off the appeal to the Welsh government to determine if the proposal aligns with the national strategy. We think it does, but we will see. As you know, we have submitted another planning application for a detached 4 bedroom house with off street parking, so we might have 2 approved planning options for the land., At least we won't have to wait it out for both. You get to submit a second application for free, after a rejection.
The following two tabs change content below.
Jun and Craig are the principals of JC Holdings, they are on an adventure in the UK and sharing their experience via this blog for education and transparency. More details about them on the about page here
About us
Latest posts by Jun & Craig Lambie (see all)