Blodwen Street – New Agent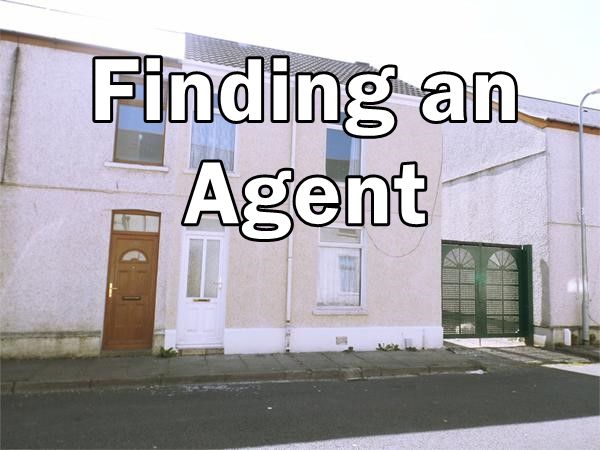 [featured-img]After 10 weeks of the property being on the market, we have decided to get a new agent today.  The new agent has listed the property on RightMove and Zoopla amongst others, and seems much more professional.  They are called Payton Jewell Caines.
The first agent didn't provide any feedback from inspections, let alone deliver their promise of a quick sale.  We had to chase them to get feedback continuously. They gave us the 'market price' at our first meeting, but within 2 weeks of the property being on the market, pushed repeatedly for more than 10% in the asking price.
However, we've learnt a lesson about managing agents and expectations. Agents are sales people and want your business. Our expectations in this case were set by them more than past experience, as we have not sold property in the UK before.
Our process in this case was as follows:-
we got 3 agents to value the property and discuss sale process and fees;

used the price average of the 3 valuations as our advertised asking price;

we then chose the agency that followed up most promptly (thinking this was important and all 3 agents gave us the exact same spiel).

The intention was to set the price high and review web traffic and interest after 2 weeks, then if necessary drop the asking price.
We also wanted to highlight the garage.
The first agent, Huxtable Estates, had to be chased and chased to update the website and highlight the garage (no mention or photos initially). Then after 2 weeks we expected their agreed review, but we also had to chase. At this point they wanted to drop the price by £10k, which is crazy. Their own initial valuation and the other agents valuations made this questionable. We dropped the price, by £3k and decided that if they didn't sell it we would move to another agency after the end of the contract. The mistake here was not providing notice of this intention as per the terms of their contract. We had to let them keep it for the extra 2 weeks notice after the 8 weeks.
After the notice period ended we could quickly move to one of the other agents we had value the property. It has been an amazing experience so far with the new agent. With regular calls  and emails with feedback and an automated email notifying us of inspections. We have dropped the price further after 2 weeks. We are now £5k below the GDV provided by the sourcing agent. And we will get the best value the street has to offer.
More in depth comments below, with next step options discussed
[s2If !is_user_logged_in()]
Below here is some more info for people we know and trust.  Check out how to read it here.
If you are already a member, there should be a login button, top left corner.  Once you login, you will be returned here for with more content unlocked.
[/s2If]
[s2If current_user_can(access_s2member_level1)]
We have costs, before finance or similar of around £67k, it is probably better to sell this quickly rather than try to let it out, which would be easy to do, however the finance on it will be difficult to get as it is in Jun's name, unless we can use it as security for another loan, which would be handy.
We are considering our options and the strategy.
Mortgage valuation would ideally come in at £82k, so we could expect 70% of that easily from a bank. That would return £65k to the pot and let us move quickly, also provide cash flow.
We are looking at serviced accommodation options or short term leasing via Airbnb or Booking.com as an option.  There are a few in the area, that make a good nightly rate. If we do a BTL mortgage and this, it would potentially be a better return, just unsure about demand.
[/s2If]
The following two tabs change content below.
Jun and Craig are the principals of JC Holdings, they are on an adventure in the UK and sharing their experience via this blog for education and transparency. More details about them on the about page here
About us
Latest posts by Jun & Craig Lambie (see all)